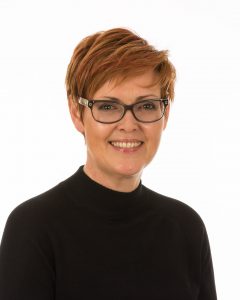 Having worked in the field of visual impairment for over 30 years, both as a Rehabilitation Officer and Habilitation Specialist, I am very excited and motivated about the work we do. My work in the world of visual impairment started at guide dogs where I worked for 24 years, during which time I was very fortunate to have worked with many experienced and knowledgeable professionals from whom I learnt a great deal. I covered many contracts in adult services around the midlands area, Derbyshire, Northamptonshire, West Midlands, South Wales and Buckinghamshire. I then went on to study to work with children and young people and worked on contracts in London, Warwickshire, Solihull and Exhall Grange School, to name a few!
I am now employed by Dorset Council and have had the pleasure of working and living in this very beautiful County for the past seven years. Working in a variety of locations has helped to shape the knowledge and experience I bring with me now. My key role in some Counties where I worked, including Dorset, Bournemouth and Poole involved developing services where there had been little or no service provision, implementing the delivery of structured programmes, identifying meaningful outcomes, analysing and evaluating progress, providing a pathway for continued service growth.  I chair the Southwest HAB VI UK regional meetings and organise specialist training for the group. We are a strong team who meet quarterly each year and I always strive to ensure we have a balance of discussion, knowledge sharing and needs led training.I am looking forward to extending this role within HAB VI UK to Chair the Executive Committee to support the development, implementation and recognition of our role as Habilitation Specialists and to promote the National Quality Standards we adhere to within our Practice.
The Executive Committee will be working jointly with partner organisations and stakeholders to strengthen our voice in building a national and equitable programme of Habilitation Services within education to improve the lives and aspirations of Children and Young People with a visual impairment across the UK.
We welcome all Habilitation Specialists to join our membership as part of this vision to embrace a cohesive and Professional unity that strives to ensure best Practice.
Angela Wood
Qualified Habilitation Specialist