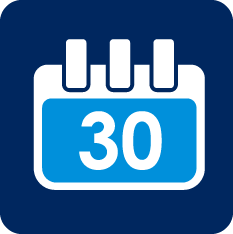 Conference 2019
6 March 2019 at  Touchbase Pears,  Selly Oak , Birmingham
Conference Agenda
Arrival 9.00 coffee and tea, registration
9.45 Welcome to the conference  & introduction to your new Chair
10.00 Sarah Holton, Assistant UK Specialist Lead (Children, Young People and Families), RNIB – the importance of outdoor and messy play for children who are blind or partially sighted
11.00 Break
11.15   Debbie Miller, Customer Service Manager, British Gas and Job Coach – encouraging blind and partially sighted young people to have personal responsibility.  Debbie is herself visually impaired and works as a coach to encourage visually impaired young people and adults to develop their own strategies for self-accountability and how to bounce back after setbacks in education, employment and life.
12.15   Buffet Lunch   and optional tour of Touchbase
1.15 – 2.30   Liz Gabriel-Cole, SENSE – communication with dual sensory impaired children and young people and the emotional implications of dual sensory loss
2.30 HabVIUK Meeting
3.00 AOB
3.30 close
********************************************************************************************************
Membership is currently £35 and is due now.  Conference costs £25 for members and £50 for non members.  This conference counts towards your CPD requirements.
Space at Touchbase Pears is limited and food is being provided at this conference, therefore Participants MUST book places beforehand and the closing date for bookings is 22 February.  Please book with Jo Shale  on 0121 325 3904,  or via email to secretary@habilitationviuk.org.uk
Please include any dietary requirements
Find us  on facebook,  twitter and the web  www.habilitationviuk.org.uk
Touchbase is accessible by road and rail.
See more about Touchbase Pears here  
TouchBase Pears
750 Bristol Road
Selly Oak, Birmingham
B29 6NA
Conference
Missed the Conference?  Find the presentations on the member pages.
Regional  CPD
see your regions pages for local CPD