Watch this space for relevant news items, New Vacancies, forthcoming events and appropriate links
Our last conference  March 2018 was a great success.  Presentations can now be found on the Members pages.
Future Conferences or other events will be listed here.
You can find Habilitation VIUK on facebook, but
Did you know Habviuk has a closed members facebook page? Find us on
https://www.facebook.com/groups/habilitationviuk/
We also have a strong range of Pinterest Boards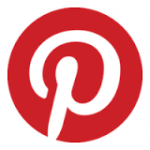 https://in.pinterest.com/habilitationv/
We would welcome your contributions on both these.

News will appear regularly on our facebook page and on our twitter feed. Some items,  that you may wish to refer back to will appear here or in resources.
Habilitation VI UK has issued Guidance on measuring long canes
Vacancies
Follow the links to latest vacancies
or email media@habilitationviuk.org.uk if you have a post to advertise
READVERTISED
Mobility and Habilitation Officer
Leeds City Council, Sensory Service Visual Impairment Team
Full Time       Permanent
Salary:    £28,485 – £30,153
Start date: September 2018
Closing date: 4th June 2018   11.30pm
We are looking to appoint a qualified and experienced Mobility and Habilitation Officer to work with young people with visual impairment, including those with additional needs, across the city, promoting and developing independent travel and life skills and preparing them for adulthood. A thorough understanding of the impact of visual impairment is essential, along with high expectations of children and young people with visual impairment. You will work closely with families and settings, and work will be carried out in a range of environments, including homes, education settings and the wider community.
You will have experience in assessing mobility and habilitation needs, delivering teaching and training programmes and monitoring progress.  You will have the skills to further develop mobility and habilitation provision for CYP with visual impairment across the city.
You must possess (or be near to completion of) the 'Graduate Diploma in Habilitation and Disabilities of Sight (Children and Young People)' or equivalent qualification OR be a qualified Rehabilitation Worker with experience of working with CYP and willing to undertake the 'Habilitation Work – Working with Children and Young People' Top Up Degree – BSc (Hons)
This post is subject to an enhanced Disclosure and Barring Service check.
Visit www.leeds.gov.uk/jobs
For further information or an informal discussion, please contact Catherine White, City Lead Teacher of the Visually Impaired, on 0113 3785296 / 07891 270445 or email catherine.white@leeds.gov.uk
NEW ADVERT
ROYAL SCHOOL FOR THE BLIND LIVERPOOL
The Royal School for the Blind (RSB), Liverpool offers educational placements for children with visual impairments and moderate to severe learning disabilities.  Placements at the school are for both day and residential children. 
It is the aim of the School to provide the highest educational and care opportunities for all our children. The ages of the children range from 2 – 19 years old.
Habilitation and Mobility Officer
Start Date:                Summer Term
Salary:                      Negotiable dependent on experience.
Location:                 Church Road North, Wavertree, Liverpool L15 6TQ
Hours:                       Negotiable
Contract term:         Negotiable
We require the services of a Habilitation and Mobility Officer to maximise the independence of children and young people with visual impairments through targeted Mobility and Life Skills training. We are looking for a motivated and suitably experienced person to contribute to our sensory services on site. This is an opportunity to work with a committed team that supports children with a range of visual impairments and complex needs.
The role is to review the needs of all children and develop individual programmes based on their needs, provide support and training for staff to contribute to the programmes, actively engage in relevant meetings, liaise with a range of professionals and support parents.
You will have excellent communication skills, be a team player, keen to promote the needs of our children, the school's vision and to strive for excellence across all age ranges of the School. It is desirable that you will have experience of working with children with multiple disabilities, emotional and behavioural difficulties and visual impairment. You will have a flexible outlook, be enthusiastic and have good listening skills with the ability to be firm but compassionate in nature. The successful candidate will have a nationally recognised qualification in habilitation of children and young people.
The School and Residential provision are rated Outstanding by Ofsted.
If you would like to apply for job opportunity, please request a service specification for further details and then submit an application in writing. Your application should cover the following elements:
An overview of yourself
Details of your qualifications and experience, including copies of qualifications;
How you would establish the role at the Royal School for the Blind;
How you would deliver the outcomes as specified in the service specification
Three relevant references;
Last day to be considered: Friday 25th May
Applications will be considered and a meeting with the Head of School arranged to discuss in more detail if deemed suitable.
The post will be subject to an Enhanced Disclosure and Barring Service check.
For further information about us please visit our website www.rsblind.org
For a service specification please email alison.quirk@rsblind.co.uk (please CC vanessa.lawrence@rsblind.co.uk)
Return applications to: Email: alison.quirk@rsblind.co.uk  (please CC vanessa.lawrence@rsblind.co.uk) or post to
Alison Quirk, The Royal School for the Blind Church Road North, Wavertree, Liverpool L15 6TQ.  Tel:  0151 733 1012
 NEW ADVERT
 Hammersmith and Fulham Inclusion and Specialist Intervention Team
FTE Mobility Habilitation and Independence Officer Pay grade PO4 from £39,855 – £42,651 The team is part of a high performing dynamic multi-professional service. At the heart of our delivery is excellence, with a commitment and determination to ensure all children and young people are sensitively enabled to reach their full potential in preparation for adulthood. If you are excited by the opportunity to be a part of our vision apply. The service is placed within a large group of specialists including peripatetic teachers for Hearing, Dyslexia, Visual Impairment and Multi-Sensory Impairment.Please click the Link below to be directed onto our Microsite to apply:https://www.lbhfmovingonrecruitment.co.uk If you wish to discuss this post further contact Open Date for applications 16th April 2018
Shortlisting date 10th and 11th of May 2018    A job share will be considered
Interviews will be held during the week of 14th May 2018
Closing date for applications – 9th May 2018 at 12.30pm
Gabrielle Nyman or Andrea Boswell on 02088118190.
We are ambitious in our approach towards developing the best opportunities to enable independence for all our learning community.
To start 1st September 2018
Term Time only with an additional 5 working days during the school holidays.
*************************************************************************************
**********************************************************************************
Registrations
Register with HabVIUK
Hab Specialist Registration documents are now on the website.
Events
 Our Next Conference takes place in March 2019. Exact date and venue to be confirmed.