NEWS
Watch this space for relevant news items, New Vacancies, forthcoming events and appropriate links:
Improving Assisted Travel
The new Accessible Travel Policy Guidance for train and station operators sets out the commitments they must include in their policies for helping disabled people to travel by rail:
https://orr.gov.uk/__data/assets/pdf_file/0018/41517/accessible-travel-policy-guidance-for-train-and-station-operators.pdf
---
The LEGO Foundation and LEGO Group have unveiled a pioneering project to help children who are blind and partially sighted learn braille through play.

https://www.rnib.org.uk/about-us/media-centre/latest-media-releases/lego-launch-braille-brick-concept
---
NAEHP
New approaches to Enhancing Human Perception – workshops held in Newcastle June 2019
This was an exciting workshop which brought together scientists, VI professionals and people with a VI to exchange ideas and experiences in sensory substitution and augmentation. The workshop was generously funded as part of a research grant from the Economic and Social Research Council of the UK and from the Biotechnology and Biological Sciences Research Council of the UK.  Click the link to read the event summary:
https://sites.google.com/view/naehp/home
---
Could you design a book?
Could you create a picture book for a child who cannot see pictures?  Enjoying books is, for most young children, an essential part of childhood. Tactile image books like those in ClearVision's collection are the solution for blind or partially sighted children. Click on the link below for more information on the Typhlo and Tactus International Tactile book Competition and spread the word among those you know and who you work with.
www.clearvisionproject.org/News/index.php?post_id=12&title=typhlo-and-tactus-competition-2019:-could-you-design-a-book
---
Dr Karl Wall Retires:
As some of you may be aware, Dr Karl Wall has retired this year. His contribution to Habilitation and the teaching of children and young people with a visual impairment in general has been immense. It has been suggested it would be nice to recognise all of the effort he has put in by contributing to a gift.
If you would like to make a contribution and send a message for a rather large card! Please contact Mary Pullen at mphabilitationservices@outlook.com. She will then send you details of how to make a contribution and write a message.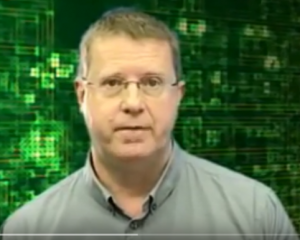 ---
The BBC Blindness and Visual Impairment news pages:
The BBC have produced news pages dedicated to the issues faced by people who have a visual impairment. They include a variety of news reporting videos.   On 24th April the BBC reported on Lego bricks for children with sight loss.  On 11th April the BBC reported on Mikey Poulli who lost his vision two years ago and has wowed top FA coaches with his skills. For the full reports follow the link:
https://www.bbc.co.uk/news/topics/cq23pdgvgr2t/blindness-and-visual-impairment
---
Did you know HabVIUK has a closed members Facebook page? Find us on Habilitation VIUK on Facebook
https://www.facebook.com/groups/habilitationviuk/
We also have a strong range of Pinterest Boards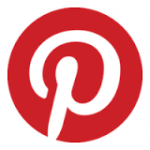 https://in.pinterest.com/habilitationv/
We would welcome your contributions on both these.
News will appear regularly on our facebook page and on our twitter feed. Some items,  that you may wish to refer back to will appear here or in resources.
---
New Resource Pages
Sample templates will now be appearing within the Resources pages for you to download.  These templates are complimentary to your existing working Practice or for newly qualified Habilitation Specialists, they may offer you a starting point to integrate a structure to your practice.
---
Wales: Disability Sports Wales – will once again be delivering a variety of fun sport activity days for children from our Region to take part in. Over previous years our work with Disability sport Wales has meant that activities such as skiing and sailing, have brought many a smile to to the faces of the children we work with……and their families
---
The Cane Explained
Over one-third of blind and partially sighted people said they sometimes, frequently or always experience negative attitudes from the public in relation to their sight loss especially when using a white cane.  Read more:
https://www.rnib.org.uk/cane-explained
Habilitation VI UK has issued Guidance on measuring long canes:
---
Vacancies
Follow the links to latest vacancies
or email media@habilitationviuk.org.uk if you have a post to advertise.  we do now make a small charge to cover admin costs.
---
Registrations
Register with HabVIUK
Hab Specialist Registration documents are now on the website.
I require a Habilitation Specialist to provide independent living skills to a 16 year girl who will be attending college from September.
The work will involve paid on an hourly rate. The role will involve the person undertaking an initial assessment and then providing a programme of sessions based on the needs of this young girl as she intends to go to university.
I have an agency providing this input to children at school but she does not have capacity to take on this additional case.
I would appreciate if you could ask an freelance Habilitation Specialists that live in the West London area to contact me? My email is alika.gupta@hounslow.gov.uk/
---
New Vacancies
Calderdale MBC
All Age Disability Service
Trainee Habilitation Specialist – Post Ref: CC080
Salary: Scale 5/6,(£21,589 – £26,317), Progressing to SO1 (26,999 – £28,785) when qualified, full time, permanent post
Habilitation Specialists support children and young people with visual impairments across Calderdale.   Their role is to develop the personal mobility, navigation and independent living skills alongside support for their education from the specialist Sensory Team.
We now have an exciting opportunity for the right candidate to join our successful Specialist Inclusion Teams based at Carlton Mill, Sowerby Bridge.
The successful candidate will be required to undertake the programme of training to develop specialist expertise in the field of mobility and independence (habilitation) with children who are blind or partially sighted.  The Graduate Diploma: Habilitation and Disabilities of Sight – Children and Young People is a nationally accredited qualification with University College London.
Course Details: https://www.ucl.ac.uk/prospective-students/graduate/taught-degrees/habilitation-disabilities-sight-children-young-people-graddip-specialist
This is a 3 year training programme:
Year 1: Work with our Habilitation Specialist in a support assistant role.
Years 2 and 3: Subject to completing a satisfactory year 1, in September 2020 you will commence the qualification alongside continuing to work with the Habilitation Specialists. Supported study time will be allocated within the working week. However some training and travel may take place during evenings and weekends.
Course fees will be paid by the service and a formal learning and development agreement will be part of the contract.
The successful applicant will:
Have current relevant experience of working with C&YP and their families,
Hold a degree qualification,
Have the commitment to train for the qualification in Habilitation,
Have excellent interpersonal skills to engage and motivate students, parents and staff,
Have a strong commitment to inclusion and ensuring all children and young people achieve their potential,
Have the commitment, dedication, determination and organisational skills required to succeed in such a demanding role,
Have a strong commitment to multi-disciplinary teamwork,
Have their own transport to travel between schools and settings.
For an informal discussion about the post please contact Danielle Wise or Julia Lumb on 01422 394111
To apply please visit: https://ce0078li.webitrent.com/ce0078li_webrecruitment/wrd/run/ETREC107GF.open?VACANCY_ID=395679IGLI&WVID=54185200Pk&LANG=USA
Closing Date: Sunday, 22nd September 2019
We are committed to safeguarding and promoting the welfare of children, young people and vulnerable adults and expect all staff to share this commitment. Applicants to posts that are exempt from the Rehabilitation of Offenders Act will require a DBS from the Disclosure and Barring Service before the appointment is confirmed.
**********************************************************************************

Follow the link for information on a new post at Vista in Leicester.
http://www.vistablind.org.uk/join-our-team/job-vacancies/habilitationrehabilitation-officer/
**********************************************************************************
Calderdale MBC
Westgate House
Halifax
HX1 1PS
New Habilitation post in Calderdale,  please follow the link for more information
https://ce0078li.webitrent.com/ce0078li_webrecruitment/wrd/run/ETREC107GF.open?VACANCY_ID=837885HkCk&WVID=54185200Pk&LANG=USA
******************************************************************************
Wolverhampton City Council
Main contract details
Opportunity Id: DN414880
Title: CWC19069 – Habilitation Support Service for Children & Young People with Visual Impairment
Categories:
85000000 – Healthcare Services
86000000 – Education and Training Services
Description:
The City of Wolverhampton Council (CWC) is looking for an organisation with a successful track record to deliver Habilitation Support Service for Children and Young People (CYP) with a Visual Impairment (VI).
The Habilitation Support Service aim to support CYP living with VI with the provision of individualised training and support to enable them to develop independent living skills, mobility, self-confidence and fulfil their potential.
Region(s) of supply:
WEST MIDLANDS (ENGLAND)
Estimated value:
£119,000.00
Estimated contract dates:
Start date: 01/11/2019
End date: 31/10/2022
Expression of interest window
From 13/06/2019 17:00 to 25/07/2019 12:00
Login and register interest in this opportunity
If you are not currently registered on the ProContract procurement portal, you can complete a simple registration process and register for free
Contact details:
Buyer:
Wolverhampton City Council
Contact:
Yannick Mukendi
Email: yannick.mukendi2@wolverhampton.gov.uk
Telephone: 01902 554949
Address:
Civic Centre
Wolverhampton
West Midlands
WV1 1RL
United Kingdom