Watch this space for relevant news items, New Vacancies, forthcoming events and appropriate links
Our last conference  March 2018 was a great success.  Presentations can now be found on the Members pages.
Future Conferences or other events will be listed here.
You can find Habilitation VIUK on facebook, but
Did you know Habviuk has a closed members facebook page? Find us on
https://www.facebook.com/groups/habilitationviuk/
We also have a strong range of Pinterest Boards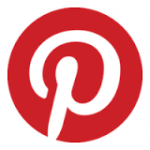 https://in.pinterest.com/habilitationv/
We would welcome your contributions on both these.

News will appear regularly on our facebook page and on our twitter feed. Some items,  that you may wish to refer back to will appear here or in resources.
Habilitation VI UK has issued Guidance on measuring long canes
Vacancies
Follow the links to latest vacancies
or email media@habilitationviuk.org.uk if you have a post to advertise
New  Vacancy
Vacancy Details
Contract Type: 1-year fixed term contract, maternity cover.
Location: London Mobility Team; Thanet Street, London
Hours: 35 per week; however, part-time applications up to a minimum of 3 days per week would be considered.
Interview dates: 6th December
Salary: £26,802 to £28,381 per annum plus £4105 per annum London MT allowance.
We cannot provide sponsorship for the role.
As this role requires an Enhanced Disclosure check the start date for the successful candidate will only be confirmed upon receipt of the check.
An exciting opportunity has presented itself for a Habilitation Specialist to become an integral member of the London Mobility Team.
As a Habilitation Specialist you will deliver specialist habilitation (mobility and independence) services which support the Guide Dogs Family's strategic objectives and bring independence and freedom to blind and partially sighted children and young people.
Within this role you will be responsible for;
Assessing the needs and capabilities of children and young people (CYP) with a visual impairment (VI) and produce appropriate training programmes and recommendations as required.
•    Planning, implementing and reviewing habilitation programmes for Children & Young People with Visual Impairments.
•    Providing advice, information and assistance to parents, carers and others in close contact with Children & Young People.
in your application, you will need to evidence, using specific examples, how your skills and experience meet the criteria laid out in the person specification, within the Job Description below.
Requirements include;
 Experience of teaching mobility and independence skills to children and young people with visual impairments in home, school and community settings.
•    Nationally recognised qualification in habilitation training for children and young people with visual impairment
•    Understanding of legislation relating to children and to disability
How to apply: Applications can be made using the online application form, via our job board; https://jobs.guidedogs.org.uk/wrl/pages/vacancy.jsf?latest=01000587 As part of our safer recruitment policy, we do not accept CVs for job applications.
Working at Guide Dogs
Working at Guide Dogs is much more than just a job. Through the values that guide our work, we make a real difference, and change lives.
We believe that wellbeing at work is about creating an environment to promote a state of contentment which allows all employees to flourish and achieve their full potential for the benefit of themselves and for Guide Dogs.
As a member of staff, we offer you a wide range of benefits to suit your individual needs. These include; 26 days' holiday plus bank holidays (rising to 28 days after 3 years' service), flexible benefits package and a defined contribution group personal pension plan.
Diversity
Guide Dogs welcomes applications from all sections of the community and actively encourages diversity to maximise achievements, creativity and good practice. We positively welcome, and seek to ensure we achieve diversity in our workforce and that all job applicants and employees receive equal and fair treatment, regardless of age, race, gender, religion, sexual orientation, disability or nationality. We encourage applications from disabled people as they are currently under-represented in the organisation and guarantee an interview to all disabled applicants who meet the essential criteria for the job.
Safeguarding
Guide Dogs is committed to safeguarding and promoting the welfare of all children, young people and adults at risk of harm with whom we work. We expect all our employees and volunteers to fully share this commitment.
---
Hammersmith and Fulham Inclusion and Specialist Intervention Team
0.6 FTE Mobility Habilitation and Independence Officer
Term Time only with an additional 5 working days during the school holidays.
Pay grade PO4 – £40,653 – £43,503 per annum (pro rata)
To start ASAP from November 2018
We are ambitious in our approach towards developing the best opportunities to enable independence for all our learning community.
The team is part of a high performing dynamic multi-professional service. At the heart of our delivery is excellence, with a commitment and determination to ensure all children and young people are sensitively enabled to reach their full potential in preparation for adulthood. If you are excited by the opportunity to be a part of our vision apply.
The service is placed within a large group of specialists including peripatetic teachers for Hearing, Dyslexia, Visual Impairment and Multi-Sensory Impairment.
If you wish to discuss this post further contact
Gabrielle Nyman or Andrea Boswell on 02088118190.
Closing date for applications – 12 October 2018
Interviews will be held during the week of 15 October 2018
A job share will be considered To discover more and apply, please go to: https://www.lbhfcareers.co.uk/
**************************************************************************************************
Qualified Habilitation Specialist
Are you a qualified and experienced Mobility and Habilitation Officer? Are you a motivated and enthusiastic individual? If so, Lincolnshire County Council has the role for you.
An exciting opportunity has arisen for a committed individual to join Children's Services as a Qualified Habilitation Specialist.
Qualified Habilitation Specialist
G9: £30,756 – £34,106
Lincoln
Full Time 37 hours a week
Annualised
The successful candidate would be set up on a 39 working week contract and paid extra over the year to take into account holiday pay.
About the role:
We are looking to appoint a qualified and experienced Mobility and Habilitation Officer to work with young people with visual impairment, including those with additional needs, across the county, promoting and developing independent travel and life skills and preparing them for adulthood.
A thorough understanding of the impact of visual impairment is essential, along with high expectations of children and young people with visual impairment. You will work closely with families and settings, and work will be carried out in a range of environments, including homes, education settings and the wider community.  You will work with very young children and through to teenagers.
About you:
You will have experience in assessing mobility and habilitation needs, delivering teaching and training programmes and monitoring progress. You will have the skills to further develop mobility and habilitation provision for CYP with visual impairment across the county.
The position sits within the Sensory Education Support Team and you will work in collaboration with teachers for visually impaired and multi-sensory impaired children and young people in homes, early years settings and schools.
You must possess (or be near to completion of) the 'Graduate Diploma in Habilitation and Disabilities of Sight (Children and Young People)' or equivalent qualification OR be a qualified Rehabilitation Worker with experience of working with CYP and willing to undertake the 'Habilitation Work – Working with Children and Young People' Top Up Degree – BSc (Hons).
This post is subject to an enhanced Disclosure and Barring Service check.
About us:
Lincolnshire is one of the best places in the country to live, learn, work and play. We offer fantastic opportunities to make a real difference to the lives of the residents in our local community. This is your chance to become part of a great team, delivering great services throughout the County.
Did you know that Lincolnshire County Council has in the region of 4500 employees providing services to the public across the County and you could be part of an organisation that makes a real difference?
In return we offer a comprehensive benefits package which offers valuable discounts, salary-sacrifice schemes and areas of professional support and development.
If you feel that you fit the criteria above please apply now and we look forward to receiving your application.
For an informal discussion about the role please contact Jane Hladun on 07919 690758 or Carole Wood on 07919 690785
All candidates are advised to read the attached job information pack prior to making an application.
https://jobs.lincolnshire.gov.uk/vacancy/qualified-habilitation-specialist-365815.html
**********************************************************************************
Registrations
Register with HabVIUK
Hab Specialist Registration documents are now on the website.
Events
 Our Next Conference takes place in March 2019. Exact date and venue to be confirmed.