Watch this space for relevant news items, New Vacancies, forthcoming events and appropriate links
Our last conference on 1st March 2017 was a great success.  Presentations can now be found on the Members pages.
Future Conferences or other events will be listed here.
You can find Habilitation VIUK on facebook, but
Did you know Habviuk has a closed members facebook page? Find us on
https://www.facebook.com/groups/habilitationviuk/
We also have a strong range of Pinterest Boards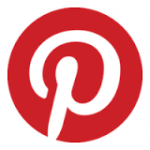 https://in.pinterest.com/habilitationv/
We would welcome your contributions on both these.

News will appear regularly on our facebook page and on our twitter feed. Some items,  that you may wish to refer back to will appear here or in resources.
Habilitation VI UK has issued Guidance on measuring long canes
Vacancies
Follow the links to latest vacancies
or email media@habilitationviuk.org.uk if you have a post to advertise
Habilitation Specialist ( Bristol)
Department: People
Working Hours: 30
Employment Type: Permanent
Salary: BG10 £26,822-30,153 pro rata
Location: Westbury-on-Trym
Closing Date: 14th July 2017
Start date: as soon as possible after the 24th July 2017
We are looking for an enthusiastic Habilitation specialist to join our Service. This is an exciting opportunity to work in a well-established service with a commitment to quality improvement. This post involves providing Habilitation to children and young people in Bristol and South Glos, providing advice and training to their parents/carers and a range of professionals involved. This includes working across educational settings, homes and in the community in a range of locations across the 2 local authorities.
Qualification in Habilitation (Children and Young People) or equivalent and a commitment to on-going professional development is required.
Do contact us if you would like further information. Tel. 0117 903 8442
Please ask for Nathan Meager, Joao Roe or Sue Rogers
Application forms, the job description and employee/person specification are available electronically via the Bristol City Council website: http://jobs.bristol.gov.uk
Education Care and Health – Vision Team – London Borough of Bromley
We are looking to recruit a qualified Habilitation Specialist of Children and Young People or someone currently studying in this field.
To start October 2017
This is a new post in our friendly and experienced Vision Team based at Griffins Sensory Support Service in Orpington.
The successful candidate will provide training to the children and young people from 0-19 years on the caselist. This new role will involve shaping the habilitation service within the local authority while working alongside our well established team of QTVIs.
Reference: 0000017438
Published on: 27th June 2017
Closing on: Thursday 13th July 2017
Working pattern: 2 days (14 hours a week) in term time, 39 weeks per year but flexibility to cover some work in school holidays when required
Salary: BR11 £31,428 to £33,723 (Pro-rata)
Location: Griffins Lovibonds Avenue Orpington Kent BR6 8ER
Travelling throughout the borough to settings including homes, pre-schools, schools, further education colleges
Contract: Permanent
Interviews: Thursday 20th July 2017
Please apply online: https://recruitment.bromley.gov.uk/wrl/
You will be:
A qualified Habilitation Specialist for Children and Young People or currently training and due to qualify in 2017. The offer would be subject to successful completion of the training
You will be responsible for:
The delivery of habilitation (mobility and Independent Living) training for children and young people who are blind or sight impaired and those with additional needs and vision impairment in Bromley.
Assessing, monitoring and reviewing all children and young people who are provided with habilitation training.
Putting in place personalised training programmes for all children and young people who are blind or sight impaired and are assessed as requiring this training.
We are committed to achieving equal opportunities in employment and service delivery
Please follow the link:  http://www.bromley.gov.uk/info/200058/jobs_with_bromley
With specific reference to: fair recruitment and equalities and Working with Children and Young People
For an informal discussion please contact Sally Thomas on 01689 889856 sally.thomas@bromley.gov.uk
We offer a generous package including competitive pay, career average pension scheme, flexible working practices and the Bromley REAL benefits scheme; Childcare Vouchers, Cycle2Work and a wide range of unique discounts.
Registrations
Register with HabVIUK
Hab Specialist Registration documents are now on the website.
Events