Watch this space for relevant news items, New Vacancies, forthcoming events and appropriate links
Our last conference on 1st March 2017 was a great success.  Presentations can now be found on the Members pages.
Future Conferences or other events will be listed here.
You can find Habilitation VIUK on facebook, but
Did you know Habviuk has a closed members facebook page? Find us on
https://www.facebook.com/groups/habilitationviuk/
We also have a strong range of Pinterest Boards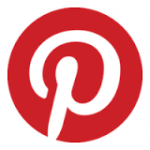 https://in.pinterest.com/habilitationv/
We would welcome your contributions on both these.

News will appear regularly on our facebook page and on our twitter feed. Some items,  that you may wish to refer back to will appear here or in resources.
Habilitation VI UK has issued Guidance on measuring long canes
Vacancies
Follow the links to latest vacancies
or email media@habilitationviuk.org.uk if you have a post to advertise
 New Vacancy posted 18th November 2017
Habilitation Specialist required December 2017. St Clere's School. Closing date for applications 29 November.
Registrations
Register with HabVIUK
Hab Specialist Registration documents are now on the website.
Events