NEWS
Watch this space for relevant news items, New Vacancies, forthcoming events and appropriate links
Could you design a book?
Could you create a picture book for a child who cannot see pictures?  Enjoying books is, for most young children, an essential part of childhood. Tactile image books like those in ClearVision's collection are the solution for blind or partially sighted children. Click on the link below for more information on the Typhlo and Tactus International Tactile book Competition and spread the word among those you know and who you work with.
www.clearvisionproject.org/News/index.php?post_id=12&title=typhlo-and-tactus-competition-2019:-could-you-design-a-book
Dr Karl Wall Retires:
As some of you may be aware, Dr Karl Wall has retired this year. His contribution to Habilitation and the teaching of children and young people with a visual impairment in general has been immense. It has been suggested it would be nice to recognise all of the effort he has put in by contributing to a gift.
If you would like to make a contribution and send a message for a rather large card! Please contact Mary Pullen at mphabilitationservices@outlook.com. She will then send you details of how to make a contribution and write a message.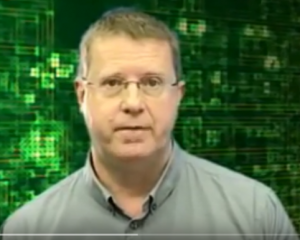 ---
The BBC Blindness and Visual Impairment news pages:
The BBC have produced news pages dedicated to the issues faced by people who have a visual impairment. They include a variety of news reporting videos.   On 24th April the BBC reported on Lego bricks for children with sight loss.  On 11th April the BBC reported on Mikey Poulli who lost his vision two years ago and has wowed top FA coaches with his skills. For the full reports follow the link:
https://www.bbc.co.uk/news/topics/cq23pdgvgr2t/blindness-and-visual-impairment
---
Did you know HabVIUK has a closed members Facebook page? Find us on Habilitation VIUK on Facebook
https://www.facebook.com/groups/habilitationviuk/
We also have a strong range of Pinterest Boards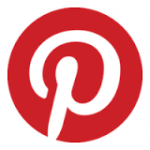 https://in.pinterest.com/habilitationv/
We would welcome your contributions on both these.
News will appear regularly on our facebook page and on our twitter feed. Some items,  that you may wish to refer back to will appear here or in resources.
---
New Resource Pages
Sample templates will now be appearing within the Resources pages for you to download.  These templates are complimentary to your existing working Practice or for newly qualified Habilitation Specialists, they may offer you a starting point to integrate a structure to your practice.
---
Wales: Disability Sports Wales – will once again be delivering a variety of fun sport activity days for children from our Region to take part in. Over previous years our work with Disability sport Wales has meant that activities such as skiing and sailing, have brought many a smile to to the faces of the children we work with……and their families
---
The Cane Explained
Over one-third of blind and partially sighted people said they sometimes, frequently or always experience negative attitudes from the public in relation to their sight loss especially when using a white cane.  Read more:
https://www.rnib.org.uk/cane-explained
Habilitation VI UK has issued Guidance on measuring long canes:
---
Vacancies
Follow the links to latest vacancies
or email media@habilitationviuk.org.uk if you have a post to advertise.  we do now make a small charge to cover admin costs.
New Vacancies
on myjobscotland:-
EDN 09864, ASLS Habilitation Specialist, permanent, 36 hours per week, term time only, £30,563 – £36,499 pa.
The closing date is 30/5/19.
https://www.myjobscotland.gov.uk/councils/city-edinburgh-council/jobs/asls-habilitation-specialist-150716?from=org
GUIDE DOGS   Vacancy Details
There are currently several Trainee Habilitation Specialist jobs posted on the guide dogs jobs board for areas including London, Birmingham, Liverpool, Bristol, Exeter & Belfast
https://jobs.guidedogs.org.uk/wrl/pages/vacancy.jsf?latest=01000587 As part of our safer recruitment policy, we do not accept CVs for job applications.
Working at Guide Dogs
Working at Guide Dogs is much more than just a job. Through the values that guide our work, we make a real difference, and change lives.
We believe that wellbeing at work is about creating an environment to promote a state of contentment which allows all employees to flourish and achieve their full potential for the benefit of themselves and for Guide Dogs.
As a member of staff, we offer you a wide range of benefits to suit your individual needs. These include; 26 days' holiday plus bank holidays (rising to 28 days after 3 years' service), flexible benefits package and a defined contribution group personal pension plan.
Diversity
Guide Dogs welcomes applications from all sections of the community and actively encourages diversity to maximise achievements, creativity and good practice. We positively welcome, and seek to ensure we achieve diversity in our workforce and that all job applicants and employees receive equal and fair treatment, regardless of age, race, gender, religion, sexual orientation, disability or nationality. We encourage applications from disabled people as they are currently under-represented in the organisation and guarantee an interview to all disabled applicants who meet the essential criteria for the job.
Safeguarding
Guide Dogs is committed to safeguarding and promoting the welfare of all children, young people and adults at risk of harm with whom we work. We expect all our employees and volunteers to fully share this commitment.
---
Registrations
Register with HabVIUK
Hab Specialist Registration documents are now on the website.