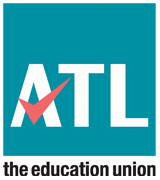 In order to develop the best union support for our members we have entered into an agreement with ATL.
ATL is a Specialist Education Union which a specialist Section for members of Habilitation VIUK.
find out more at https://www.atl.org.uk/ or read the information below from ATL .
If you choose to join,  select Habilitation Specialist from the position/ role dropdown menu.
In addition to workplace support ATL offers a wide range of free relevant training.
ATL – The Education Union
ATL represents more than 20,000 support staff members across the UK in the maintained, academy, free school, independent, further education, sixth form and university sectors, and this figure is growing all the time.
As a modern trade union, ATL believes in the ethos of the school and college community and that the contribution of all staff is equally important. Consequently, ATL welcomes into membership all professionals working in the education sector: teachers, teaching assistants, examination officers, technicians, librarians, lecturers, managers, administrators and ancillary staff – and, of course, Habilitation specialists.
ATL and Habilitation VI (UK)
ATL membership is open to members of Habilitation VI (UK). We have developed a discounted membership rate so the benefits of your Habilitation VI (UK) membership can complement the protection provided by a first-class trade union.
Join now and save 50% off your first 12 months of membership*. Then, from your second year of membership, you will receive a discount of 80p a month (8%)**.
* Single annual payment is the cheapest option
** Direct debits are collected over a maximum of 12 months, subject to the month of joining. Example instalment schedule shown – you will be advised of your instalment schedule following enrolment and prior to any direct debit payments being collected.
ATL – Specialist support
ATL commits considerable resources to representing our support staff members.
ATL is the only trade union that can offer you all of the following:
Join now!
To join ATL, please click here. And to find out more about ATL, please email Peter Morris, National Official for Support Staff, at pmorris@atl.org.uk.